Gloucester Room
The fine art of branding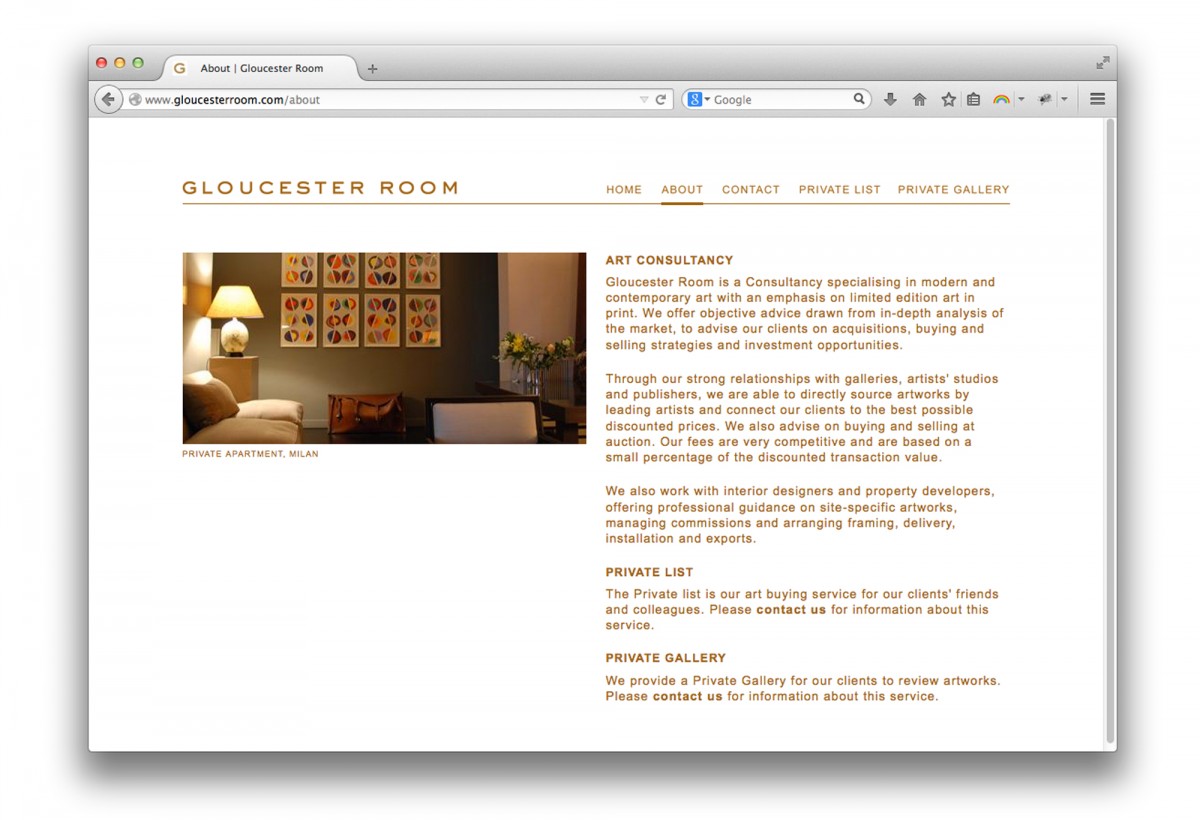 Gloucester Room is a new breed of art dealership that operates without gallery premises – a website is the main portal for introducing this exclusive members' club concept to potential collectors. Impressed by our expertise in translating the luxury experience online, the client asked us to create a name, visual identity and website for their new venture.
Our creative brief focused on tradition, exclusivity and trust. The name has a classic English feel and succeeds in identifying the consultancy as discreet, calm and professional. The accompanying visual identity is clean and understated, allowing the artists and their work to stand out as the 'heroes'. Reinforcing the members' club theme, most of the web content is only accessible to signed up clients.
Addressing an audience that is successful and cultured but time-poor, Gloucester Room advises on investment in modern and contemporary art, with a particular emphasis on prints. Well connected to artists, galleries and publishers, they offer a range of services including auction advice and the supply of high-calibre artworks to prestige property developments.
"Great design ideas, vision and a speedy build that more than accomplished the professional image I wanted to achieve." – Julian Lonergan, Owner